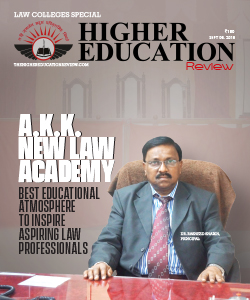 Top 10 Promising Law Colleges In India ­ 2019
Legal education as recognized the branch of study that holistically develops an individual to fight for justice on behalf of victims, gained importance only after India received independence. But, it was during the ancient period, when kings were ruling the land; the concept of legal representatives was introduced to the Indian social order. It was the concepts of `Nyaya', a Sanskrit term, which means `method', and `Dharma', which means `right way of living', gave Indians the right to `karma' for deciding one's faith. At present, legal education in India is defined as `Legal education as a science which imparts to students knowledge of certain principles and provisions of law to enable them to enter the legal profession'. The Law Commission of India has articulated this definition as law; legal education and development have become an integral part of Indian society. It was in the year 1985 that the Law Commission of India established the first law University to raise the standard of Indian Law Education. As a part of its initiation, India saw the formation of National Law School of India in Bengaluru. During this period, legal professional aspirers started receiving Literally Legum Baccalaureus (Latin term for Bachelor of Laws degree/LLB). Legal education started to gain imperial popularity among the Indian youth and the number of law colleges ­ both government and private grew exponentially. Coming from the 20th-century law education to the 21st-century law education, there are about 500+ institutes that are imparting legal education. Also, there are more than 20 national law universities in the country that are shaping the future of the legal industry ingeniously. With the creation of Bar Council of India by Indian Parliament, Indian legal education is at par with the international standards. The council promotes legal education around all across the country and timely visits universities and colleges to inspect the conditions. Based on recent inspection reports, which have been scrutinized by The Higher Education Re-view expert panel and researchers, this issue presents a list of "Top 10 Promising Law Colleges in India ­ 2019" to help the aspiring lawyers, which will guide them towards their dream career.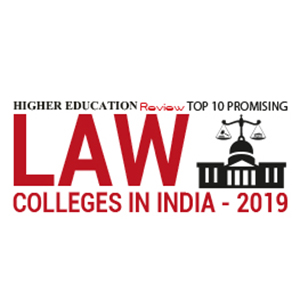 Nominate College/Institute
×
Nominate College/Institute
Our subscribers play a decisive role in finalization of our annual list of "Top 10 Promising Law Colleges In India ­ 2019" by nominating those which have served them with excellence and are praiseworthy. If you feel there is a College/Institute that deserves to be on our annual list, do write to us about them mentioning their value proposition.
Data not inserted