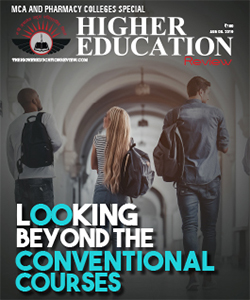 Top 10 Promising Pharmacy Colleges in India - 2019
It was pre-independent India that saw the rise of pharmaceutical education at Banaras Hindu University in 1932, which was initiated by Professor M.L. Schroff, first Vice-President of PCI (Pharmacy Council of India). Since then, almost after 88 years, the Indian pharmaceutical education has covered a long way and got All India Council of Technical Education under the `Ministry of Human Resource Development' in a few years back in 2013. While the ever-increasing population in India is demanding ways for survival by any means, there are school students that trying to help them by taking up courses like Pharmacy. However, recent records suggest that there is still a gap exist-ing between education and pharmaceutical practice. This gap is a result of the methodologies adopted by pharmaceutical institutions that is far-flung from practical learning. Only few pharmaceutical institutes are there that are providing hands-on training on the biological synthesis, physicochemical studies, analysis and manufacturing of drugs. It has become necessary to keep the demands of the pharmaceutical industry intact while drafting the syllabus of pharmaceutical institutes, so that when students graduate they are ready to deliver their best as pharmaceutical professionals. In this fast and uniformly changing pharmaceutical industry, some academic institutes are imparting pharmaceutical education that delineates the actual paradigm of this branch. Welcoming the approach of these institutes, our experts and researchers at The Higher Education Review has cropped some of the best names in the pharmaceutical industry. After careful research, we at The Higher Education Review, in this edition bring to you the 'Top 10 Promising Pharmacy Colleges in India ­ 2019'. In the next pages, you will get some mind-boggling information about present-day pharmacy education.

Nominate College/Institute
×
Nominate College/Institute
Our subscribers play a decisive role in finalization of our annual list of "Top 10 Promising Pharmacy Colleges in India - 2019" by nominating those which have served them with excellence and are praiseworthy. If you feel there is a College/Institute that deserves to be on our annual list, do write to us about them mentioning their value proposition.
Data not inserted