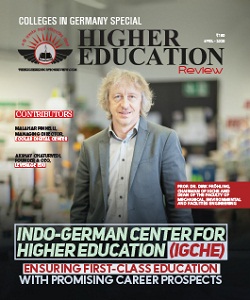 Top 10 Universities And Colleges In Germany For Indian Students - 2020
Germany has always been considered an elite study destination for international students. The quality of German higher education coupled with exciting job and growth opportunities in the country has helped Germany to climb up the list of top international higher education destinations. When compared to other top international study destinations, living and studying in Germany is also much affordable or economical which adds to the charm of choosing Germany to pursue as a higher education destination. According to a recent survey, 17,570 Indian students study in Germany and multiple reasons are fueling the growth of the Indian student population in the German soil. The most important thing is as mentioned before, the plethora of world-class German educational institutions that has got a universal appeal in the global job market. The ability of Germans to offer industry-oriented courses has helped the country to secure the reputation of churning out some of the best job-ready professionals who excel in their specific fields. Then there is the fact that the German job market is one of the most fertile and diverse with almost all the top brands across industry verticals operating in Germany. While there are numerous German universities and colleges that offer top-notch higher education, it is very important to choose the one that suits you the most.

In order to help Indian students who are looking for the most suitable universities and colleges in Germany, we at Higher Education Review magazine are trying to simplify your confusion of selecting the best educational institutes in Germany for students from India. Our expert panel of researchers has looked into the situation and articulated a list under the name 'Top 10 Universities and Colleges in Germany for Indian Students – 2020', which is based on the institutes' qualities, expertise, ranks, facilities and much more. Reviewed and scrutinized by the intellectual individuals of this specific field, the educational institutes mentioned in this list deliver exceptional education along with outstanding infrastructure, top-notch mentoring facilities, and placement opportunities. We hope that this above-mentioned list will help the interested Indian students to choose the best higher education institutes in Germany.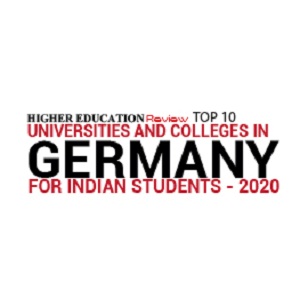 Nominate College/Institute
×
Nominate College/Institute
Our subscribers play a decisive role in finalization of our annual list of "Top 10 Universities And Colleges In Germany For Indian Students - 2020" by nominating those which have served them with excellence and are praiseworthy. If you feel there is a College/Institute that deserves to be on our annual list, do write to us about them mentioning their value proposition.
Data not inserted