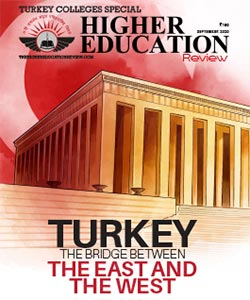 Top 10 Universities and Colleges in Turkey for Indian Students - 2020
Turkey is one of those unique higher education destinations that combine the rich historical background of higher education with the most modern teaching pedagogies. With universities and colleges that can compete with any other premier institution from across the globe, Turkey offers its' international students the opportunity to dwell in the diverse culture and traditions of the country. The consistent improvements and innovations happening in the Turkish higher education strata have helped the country to attract the attention of international students from across the globe. A recent survey shows that the number of international students in Turkey has nearly doubled from 72,178 in 2015 to 150,000 plus in 2019. The yearly increase in the number of foreign students enrolled in various educational institutions across the country acts as a testament to the ever-increasing quality of Turkish higher education. This has also helped educational institutions in Turkey to attract various MNCs and corporates to their campus and offer their students the perfect opportunity to start their professional careers in the best possible way.

In order to help the Indian students who are looking for a premier higher education institute in Turkey, we at Higher Education Review magazine are trying to simplify your confusion of selecting the best universities and colleges in Turkey for Indian students. Our expert panel of researchers has looked into the situation and articulated a list under the name `Top 10 Universities and Colleges in Turkey for Indian Students ­ 2020' which is based on the institutes' qualities, expertise, ranks, facilities and much more. Reviewed and scrutinized by the intellectual individuals of this specific field, the educational institutes mentioned in this list deliver exceptional education along with outstanding infrastructure, top-notch mentoring facilities, and placement opportunities. We hope that this shared list will help the interested Indian students to choose the best educational institutes in Turkey.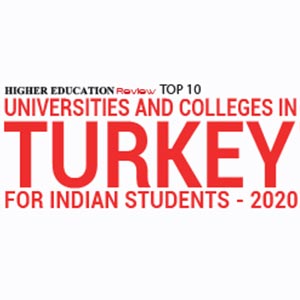 Nominate College/Institute
×
Nominate College/Institute
Our subscribers play a decisive role in finalization of our annual list of "Top 10 Universities and Colleges in Turkey for Indian Students - 2020" by nominating those which have served them with excellence and are praiseworthy. If you feel there is a College/Institute that deserves to be on our annual list, do write to us about them mentioning their value proposition.
Data not inserted