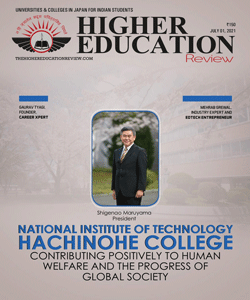 Top 10 Universities & Colleges In Japan For Indian Students - 2021
For the Indian students Japan is the education center with its renowned universities and unique education system. Known as the Land of the Rising Sun, Japan with a diverse pool of international students includes the names of University of Tokyo, Kyoto University, Osaka University, Tokyo Institute of Technology and Tohoku University. The Indian students planning to study in Japan will require a student visa. The student's university or institute located in Japan will sponsor the visa and offer support in obtaining the same. Another important factor for studying in Japan is the cost of living which includes accommodation, food, travel and recreational expenses. The cost varies from different regions in Japan, students' choices, lifestyle and miscellaneous overheads. Around INR 8300 (12000 YEN) per month is the cost of living in Japan for staying in a dormitory accommodation by the university. The off campus expense for living in cities like Tokyo is almost INR 42000 (60000 YEN).

Japan has progressed fast with production of smaller things and it became the third-largest economy in the world. It is based on the highly appreciated and result-driven research and development industry holding the successful world businesses - Nissan, Toyota, Panasonic, Canon and Sony. Furthermore, robot production has paced up the innovation which includes technologies.

Japan as the organizer of field trips for practical learning helps students grow and nurture their self-ability. The country is safe with low crime rates and smooth public transportation. In this issue of the CEO Insights magazine, a list of 'Top 10 Universities & Colleges In Japan For Indian Students - 2021', prepared by a team of education researchers, renowned academicians, CEOs and VCs, and the CEO Insights magazine editorial team, informs the interested students about colleges and universities in Japan.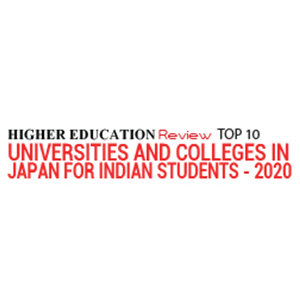 Nominate College/Institute
×
Nominate College/Institute
Our subscribers play a decisive role in finalization of our annual list of "Top 10 Universities & Colleges In Japan For Indian Students - 2021" by nominating those which have served them with excellence and are praiseworthy. If you feel there is a College/Institute that deserves to be on our annual list, do write to us about them mentioning their value proposition.
Data not inserted