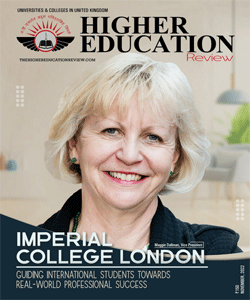 Top 10 Universities & Colleges In United Kingdom - 2022
Education sector has had head-spinning transformation over the years, and when it comes to higher education pursuance from international universities and colleges, students are faced with significant challenges in choosing the country colleges respective of their course choice. Well, where there are variegated colleges & universities in recognized countries for higher education, the United Kingdom is one of the most preferred destination given its education imparting system that goes beyond textbook learning, following in a range of activities such as workshops, seminars, tutorials and conferences at all times. The UK has a huge reputation in higher education leveraged through its recognized colleges & universities. Imparting interactive form of classes that involves regular participation in group discussions, quizzes and debates, while also letting students to learn independently, teachers proficiently help students build their knowledge bag, building critical thought-process, creativity and analytical skills. Higher education in the UK mostly comprises bachelors, masters, and doctoral degrees, however, the most popular courses in the UK are medicine, engineering, law, computer science, design studies, sports & exercise sciences, business & management studies, including others. As an international student, one may have the liberty to transition to university level studies via pathway programs that generally include English language courses and foundation courses. There are two levels of tuition fees at publicly funded UK universities- home student fees (including EU students) and international student fees, and the students are even offered scholarships of several forms, respectively. In 2020-21 there were 605,130 international students pursuing higher education in the UK, where 152,905 of these numbers included students from the EU and 452,225 from non-EU. In the year ending June 2022, there were 486,868 Sponsored study visas granted (including dependents) However, looking at such huge number of options one may get confused in making the choice for colleges to study in UK. Higher Education Review, in this issue presents a list of `Top 10 Universities & Colleges in United Kingdom- 2022' who have been offering best-in-class education in the region. The following list has been prepared after being closely scrutinized by a distinguished panel of judges including CXOs, analysts and our editorial board.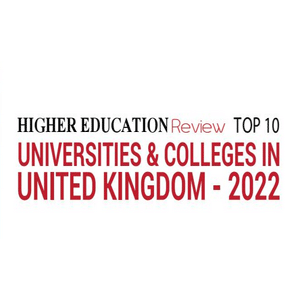 Nominate College/Institute
×
Nominate College/Institute
Our subscribers play a decisive role in finalization of our annual list of "Top 10 Universities & Colleges In United Kingdom - 2022" by nominating those which have served them with excellence and are praiseworthy. If you feel there is a College/Institute that deserves to be on our annual list, do write to us about them mentioning their value proposition.
Data not inserted