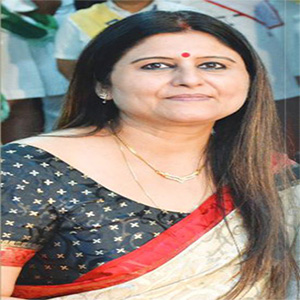 Leaving an unequivocal imprint on the education sector, Anuradha Govind is stirring up a positive revolution in the world around her by introducing innovative and experiential teaching methodologies. She has earned several awards and recognition in her credits during the inspiring journey of more than 20 years as an iconic educationist. A prolific thinker and a dynamic researcher, she is the recipient of "Dr Radhakrishnan National Award 2017, Global Education Award, Dr Rajendra Prasad Award 2016, Exceptional woman of Excellence Award 2018 & many more" for invaluable contribution to the promotion of Education, Social Welfare, Art & Culture. Joint Secretory, Delhi State PSA CWA, Panelist with YCF and Bharat Positive, Fever 104 FM,Anuradha recently has been a guest of honor and a speaker in the International Ed-leader Round table and 1st Global Research Conference in which more than 500 educationists participated from 19 countries. Leading different prestigious institutions over the years, presently Anuradha shares her jewel of knowledge among the students of JM International School (JMIS) as the Principal.
The Mentor of a New Nation
Under the charismatic mentorship of her father, an engineer by profession, Anuradha Govind grew up as an inquisitive child. Books were her toys and she would never leave any opportunity that come across her to explore the world around. At an age of 14, Anuradha excelled not only as a versatile & exemplary student, but also as an excellent peer educator. After all these years, Anuradha would still say that her school life has been the most cherished phase of her life, as she enjoyed every bit of it. "Some of my teachers have always remained the path breaking role models.
But, I think inspiration comes from within. In fact, teaching is a vocation for anyone who genuinely loves and adores children, and wants to make a difference in their lives," writes Anuradha in one of her blogs. A Postgraduate in Science, Education and IT Systems Manag-