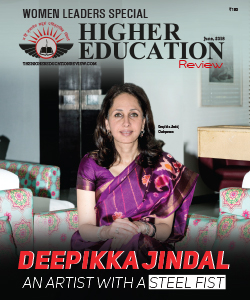 Top 25 Promising Women Leaders in Indian Education Sector 2018
From Arundhati Bhattacharya, Chairperson of State Bank of India, Kiran Mazumdar-Shaw, Founder of Biocon to Indra Nooyi, President of PepsiCo and Sushma Swaraj, Minister of External Affairs, the women of India have left no area untouched when it comes to holding leadership chairs. Whether it is corporate world or politics, 21st-century women can be found everywhere, displaying a statement to the world that they are second to none. Women, who are considered as born multi-taskers, never fail to bring something different to the table and groom organizations to emerge as vibrant and successful entities.

According to a report, there has been a steady growth in women in leadership positions from 17 percent last year to 20 percent in 2018. This clearly depicts the capabilities of the women community and the constant effort they are making to emerge as a powerful human being in our society. Today, with a number of a woman coming out from their homes and choosing to serve multiple roles like a daughter, wife, and mother along with earning their own bread, they are inspiring those thousands of girls who dream of making a mark on this world. Like any other working arena, the education sector also is endowed with some iconic women leaders and administrators who are spearheading the institutions to a path of progression and possibilities.

These praiseworthy personalities or to say the unsung heroes in education arena are firmly announcing a journey of transformation by bringing on an undeniable change in the lives of numerous future citizens. Ignoring the gender gap, they are writing a new saga of equality in the country where they are not only concerned about the education quotient of the students but also acting as a guide, friend and a philosopher to young aspirants. In order to recognize and honor few of such exemplary women personas, we at Higher Education Magazine have come up with "Top 25 Women Leaders in Indian Education Sector- 2018." In the next few pages, we have narrated the untold stories of these women along with a brief on the educational organizations they are associated with presently. We sincerely hope that this endeavor made by us will be able to motivate several young women in our nation.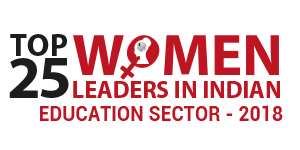 Nominate College/Institute
×
Nominate College/Institute
Our subscribers play a decisive role in finalization of our annual list of "Top 25 Promising Women Leaders in Indian Education Sector 2018" by nominating those which have served them with excellence and are praiseworthy. If you feel there is a College/Institute that deserves to be on our annual list, do write to us about them mentioning their value proposition.
Data not inserted