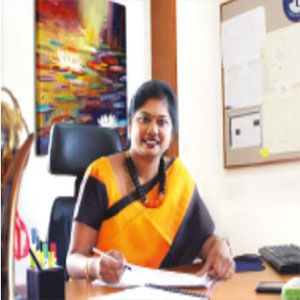 An able administrator and educationist, for more than two and half decades, Hema Surapaneni is dynamic, energetic and forthright in her philosophy on education. She has 20 years of teaching experience and more than six years of experience as the principal. She had been the founder principal of a couple of schools, establishing from scratch and running them successfully. In her present role as the Principal of The Gaudium School, she is creating a happy learning environment with discipline for good academic output by getting the work done by the staff and coordinating with various departments in and out of the school. She has worked towards creating engaging, authentic and child-centric learning spaces and assisted learners in developing strategies and skills for their own development. As a leader in education, she upgrades her skills and knowledge by attending seminars and workshops to sharpen her tools and network with her own community of educators across the globe through conferences, forums, social networking groups and educational organizations.
The Guardian of Contented Wisdom
While growing up, Hema Surapaneni observed that most of the teachers fail to show empathy towards the students despite having great qualification and experience. Outturn, she developed an immense interest in the teaching-learning process. She ardently felt the need of teachers who can understand the challenges of students rather than judging them by their academic performance. She started with tutoring her own friends in informal ways and moved on to take up teaching professionally.