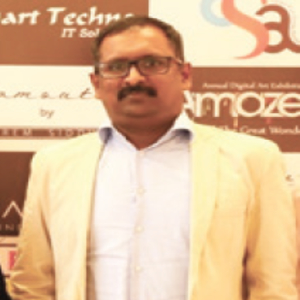 Easo Thampy Mathews
Sr. Vice President
With the emergence of IT industry in the early 90s, computer education received immense popularity in India. Aptech Computer Education was one of the few institutes in the country that had foreseen the importance of equipping young talents with computer literacy. Established in 1986, the brand 'Aptech' hardly needs any introduction to knowledge and skills aspirant today. A pioneer in computer education, Aptech has evolved as a one-stop education provider to learn the latest technologies in IT and till date, the institute has trained over 7 million students successfully through a wide network of education centres located in over 40 countries.
Because of its sheer conviction and unequivocal excellence in education, Aptech Computer Education has been honored with various awards.
In 2016, the institution was voted as India's Most Trusted Brandin training & education in the consumer survey conducted by IBC Infomedia & Media Research Group (MRG).
"High computer penetration in the country is indeed one of the most remarkable changes, which helped in changing the definition of computer literacy. Today, computer education is not limited to knowing the basics, it has gone beyond and demands knowledge of different programming languages," opines Easo Thampy Mathews, Sr Vice President, Aptech Ltd.