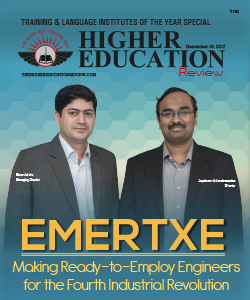 Training Institute of the Year 2017
Education is a medium that has evolved into a profitable business where there is no dearth of institutions which are solely running for accumulating money from the students instead of enhancing the Employability Quotient and produce skilled manpower through skill training interventions. The result of which despite being world's youngest country in terms of demographic dividend, India has only 2% of the workforce skilled compared with 96 percent in South Korea, 45 percent in China, and 74 percent in Germany. 

Because of the lack of practical training in the higher education framework of the nation, there are countless jobless graduates holding worthless degrees. The degrees leave them with only definitions of some concepts having zero relevance in the job market. The dream of obtaining a white-collar job while pursuing their course goes in vain when finding even an entry-level job stands as a challenge. Unemployment in India is estimated to be 17.8 million in 2017 as per a UN report. This is a cold truth which the youth of the country is facing today. Spending a surfeit of fortune on a course gifts them nothing but a tag of unemployment. 

According to research, India will need about 10-crore skilled personnel across 24 key sectors by 2022 that make up for about 95 percent of the Indian economy. Owing to this, organizations out there are seeking for extra skills in the resume of the candidates. They show priority to candidates who have a practical knowledge rather than theoretical one. The current, fast-paced market environment needs a higher degree of responsiveness, propagating the 'upskill or perish' mantra. The need of the hour is hence, undergoing training and hone skills.

The government of India has set a target of skilling 400 million persons by 2022; so far it has only 10 million skilled people. At this pace, the 2022 target appears to be a far cry. Along with governmental efforts, to fill this gap several training institutes have been initiated who promises to confer the students with skills which will make them job-ready and competent tuned with instruction on basic of theories. There is hardly any age bar in these institutes where the target is to train not only students but also professionals, retired person, housewives and so on. These institutes offer a wide array of short-term and long-term courses spanning across training on sectors like Digitalization, Engineering training, stock market, design and what not.

However, amidst the growing number of institutes, there are only few who are imparting the right training with a good proportion of practical hours, quality contents, and first-rate trainers. For the learners, it's often become a dilemma to select the apt option among the piles of advertisements of such institutions presented before them. Answering to this plight, we at Higher Education Review have prepared a listing of training institutes, which are worthy to be recognized and mentioned, as "Training Institute of the Year- 2017". These institutes were minutely analyzed on various parameters by our team of experts and we hope it will help you in framing your decision.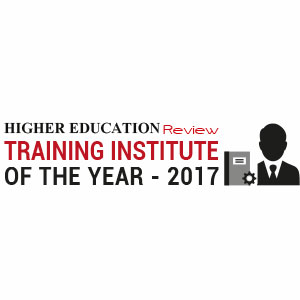 Nominate College/Institute
×
Nominate College/Institute
Our subscribers play a decisive role in finalization of our annual list of "Training Institute of the Year 2017" by nominating those which have served them with excellence and are praiseworthy. If you feel there is a College/Institute that deserves to be on our annual list, do write to us about them mentioning their value proposition.
Data not inserted