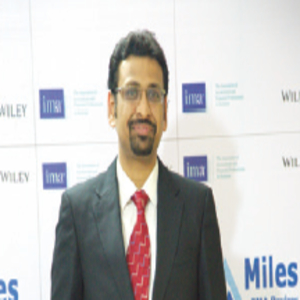 Varun Jain
Founder and National Instructor
India has many CA professionals, who can handle the global compliance requirements of companies that have a presence in multiple nations. However, it has been always a challenge for Indian CA professionals to meet and keep up with the complex and changing requirements set by the Securities Exchange Commission of the U.S. With many multinational companies entering India, people who have knowledge and credibility about the GAAP, IFRS, US Compliance and Taxation are in huge demand.
Now, it is the time for CPA's (Certified Public Accountant) and CMA's (Certified Management Accountant).
With broader recognition in the U.S., India and around the world, CPA is becoming a buzzword in the accountancy field. Having successfully trained hundreds of students for the CPA and CMA exams, Varun Jain, Founder and National Instructor of Miles Miles Education (CPA & CMA Review), says, "Many reputed companies in India are ready to pay their employees to get a CPA or CMA certification. This means, the demand has increased than the supply and there is no better time than now to take up CPA or CMA." For Jain, the CPA and CMA designation has not just earned him a multi-fold hike in paycheques, but also enlightened him with knowledge of global accounting and financial concepts.