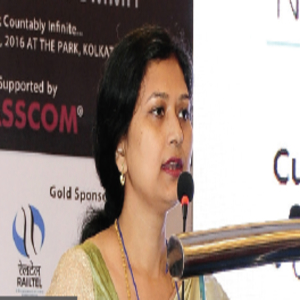 India is currently among top 10 big data analytics markets in the world and the country is striving to become one among the top three markets in the next three years. At present Data Analytics is a $2 billion sector in India and it is expected to witness eightfold growth to reach $16 billion by 2025. This has generated tremendous demand for data savvy professionals globally and premier training institutes like the Data Brio Academy (DBA) are bolstering the nation's vision of 'Make in India' using data science. "We are in a new world where data is the new oil! Now,the availability of data is increasing due to automation, social media and digitization.
On the flipside, the storage cost of data is decreasing due to cloud infrastructure. Many organizations have started looking at using their data to stay ahead of competition," opines Soma Banerjee, Director, Data Brio Academy.
DBA is the first training institute in India, which is compliant to NASSCOM's qualification pack on analytics and data science. The academy is also an authorized partner of Webel, a government of West Bengal undertaking
for skill development initiatives in Big Data, Analytics,Digital Marketing and Android mobile development.