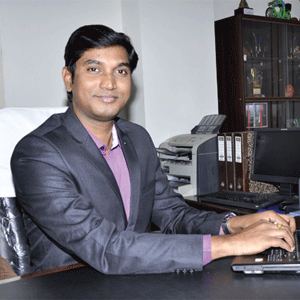 Management education in India has been improving consistently for the last couple of decades but the mushrooming of below standard B-schools and other management education institutions have made a dent in the quality and integrity of the Indian management education stratum. Even amidst this, one pioneering educational institution that strives to offer the best value for money education to their students is Auroras Business School. The resolve of the institute to never compromise on the quality of their teaching has helped Auroras to develop into a recognized and reputed B-School in India. The innovative teaching-learning practices have also helped the institute to be constantly ranked amongst the top B-Schools in the country.
Operating for a Bigger Cause
Adding more about the inception story of the business school and the uniqueness of their curriculum, Dr. Raghu who is a director at the institute says, "The Business school was established in 2005 with a mission to provide top-notch management education at an affordable cost. The institute strives to create global management professionals with a human touch. We are also aiming to be a globally recognized business school in the next 10 years and as of now, we are one of the topmost business schools in Telangana. We update our curriculum on a yearly basis with industry inputs. We also have a large number of faculty who are working in the industry. This is helping us to offer industry-oriented education to our students so that they become readily employable.
We have various international exposure programs including annual international study tours and internships to give our students global exposure. We are members of very prestigious