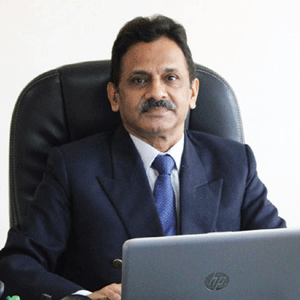 Ensuring innovative educational opportunities and student support services that lead to holistic education, Mahatma Gandhi VidyaPeetha Trust envisions providing access to quality higher education at affordable fees to all, irrespective of the geographical background. In sync with this aim, and requirements of students from semi-urban and rural Bangalore in mind, Dayananda Sagar Business Academy (DSBA) was conceptualized and established in the year 2009 with the required permissions from the government of Karnataka. Graduate programs in Commerce, Business Administration and Computer Application affiliated to Bangalore University, were introduced in 2011 with a vision to become a centre of excellence in education, research & training and to produce citizens with values and exceptional leadership qualities to serve national and global needs.
Ensuring a Sustainable and Accessible Environment
DSBA is committed to fostering and nurturing personal and professional success through the development of critical thinking, effective communication, creativity and cultural awareness in a safe, accessible and affordable learning environment. It is the quality of life in the campus that provides for the well-being and overall development of the students, beyond the quality of education. The state-of-the-art facilities and spacious classrooms, seminar halls, labs and library provide the ideal and ambient educational atmosphere to the students. Sports, both indoor as well as outdoor, along with cultural and club activities are an integral part of the curriculum at DSBA.
"To ensure that the learning is more effective at DSBA, along with internship, project work and industry visits, we also provide students an opportunity to learn from academicians and experts from international universities. Global Captivation Program (GCP) provides students an opportunity to experience international standards in the learning and practice of management. Apart from focusing on classroom learning, holistic development of the student is ensured through Out Bound Training (OBT) which includes adventurous activities,