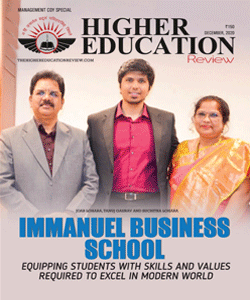 Management College of the Year - 2021
2021 has been a year of new hopes and aspirations for almost all individuals from across the globe. This is the same for students as well. While the damages suffered by the global higher education system is still not fully recovered, many students are now preparing themselves for the post-pandemic world. Management education is one stratum that has seen multiple paradigm shifts within this short span of time and students as well as educators are now getting in sync with the new norms caused by covid19. While the pandemic worsened the unemployment issues and widened the industry-academia gap, many pioneering management educators have been working around the clock to ensure that their students get back on track and catch up with the valuable time that they have lost owing to the pandemic. Many management educational institutions across the globe has also been able to create unique teaching pedagogies to equip their students with the needed skills required to thrive in the modern world. With that said, there are many management educational institutions that are leading the charges when it comes to innovation and industry-centric education while many more are still continuing to offer below-par education. And it is important that students choose the best institutions to not only experience top-notch education but also to get a head-start in their professional careers.

In order to help the Indian students who are looking for a premier Indian management college, we at Higher Education Review magazine are trying to simplify your confusion of selecting the best management college in India. Our expert panel of researchers has looked into the situation and put together some of the best colleges under the name `Management College of the Year - 2021'. These institutes have been shortlisted based on the institutes' qualities, expertise, ranks, facilities and much more. Reviewed and scrutinized by the intellectual individuals of this specific field, the educational institutes mentioned in this issue deliver exceptional education along with outstanding infrastructure, top-notch mentoring facilities, and placement opportunities. We hope that this above-mentioned list will help the interested Indian students to choose the best management colleges in the country.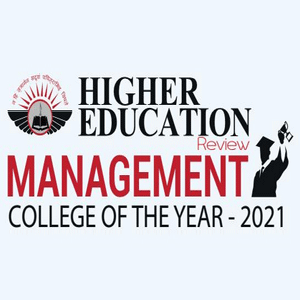 Nominate College/Institute
×
Nominate College/Institute
Our subscribers play a decisive role in finalization of our annual list of "Management College of the Year - 2021" by nominating those which have served them with excellence and are praiseworthy. If you feel there is a College/Institute that deserves to be on our annual list, do write to us about them mentioning their value proposition.
Data not inserted