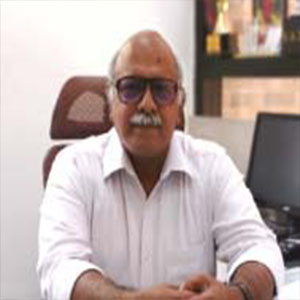 Pursued his MCP programme from IIT Kharagpur, Prof. J. Jayakumar is currently serving as the Principal at CAT. His area of interests includes Urban Planning, Building Performance, and Education
Far from the maddening rush of a usual metropolis and amidst serene hill slopes, mesmerizing lakes, historic monuments and idyllic beaches, Trivandrum, the capital of Kerala, boasts of some of the country's finest institutions. Popularly known as CAT, College of Architecture Trivandrum is one such exemplary establishment, which is unequivocally shaping the careers of tomorrow's architects by opening the door for the entrance of modern architecture in the city. Existing in this arena only for 7 years now, CAT with its mission to be "an institute of choice" through promoting a creative, research-driven and learner friendly ecosystem is determinedly advancing towards the path of excellence. Approved by the All India Council for Technical Education and The Council of Architecture, the institute is affiliated to APJ Abdul Kalam Technological University.
"CAT always keeps a pace with the recent changes in technology, materials, standards, and legislation"
"Sowing the seeds of innovation and transparency in our process of educating the students, we are committed to develop a community of learners into lead practitioners in the areas of sustainability and livability of built environment," says Prof. J. Jayakumar, Principal, CAT. Presently, the institute offers a 5-years Bachelors programme in Architecture with an intake capacity of 120 students.