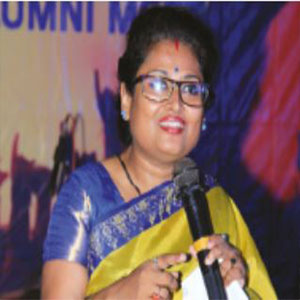 Dr. Suchismitaa Sengupta, Principal
A management educator, consultant, and a researcher, Dr. Suchismitaa Sengupta is currently the Principal of DSMS College of Tourism and Management. She has a rich blend of experience of 20 years both in academics and corporate. A dynamic leader in education and highly committed to serving the society at large, she is a National Scholarship Holder, a First Class First (Medal Winner) with Triple Masters Degree and a Ph.D. in Management.
Regarded as one of the key drivers of growth among the services sectors in India, Tourism and Hospitality industry is expected to generate 13. 45 million jobs across sub-segments such as restaurants, hotels and travel agents/operators, according to the Ministry of Tourism. To help the industry meet the increasing demand of skilled and trained manpower, the Ministry has already instructed to strengthen the hospitality education sector. However, with the fast development and increasing complexity of the industry, ethics in the workplace has become an unequivocal requirement. Determined to produce tomorrow's leaders imbibed with qualities like ethical mindset and honest practices, DSMS College of Tourism and Management has been aptly responding to this call.
Being in hospitality education arena for 27 years now, the college prides of a strong legacy with possessing alumni base of 10,000+, who are scattered in different top-notch organizations of the country holding leadership positions. "We have very strong alumni network all across the globe and we maintain quite an active relationship with our alumni. Assets of our college, they never back out whenever our current students require their guidance and assistance," shares Dr. Suchismitaa Sengupta, Principal, DSMS. Based in Durgapur, West Bengal, the college