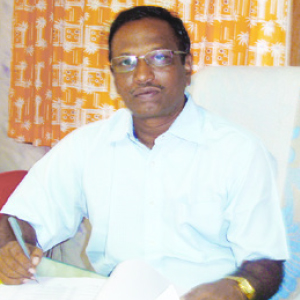 ocated in the Nagapattinam district of Tamil
Nadu, EGS Pillay Engineering College
(EGSPEC) is a premier technical institution
that upholds an extremely modern and state-of-
the-art infrastructure, which goes a long way in facilitating
impeccable services for its students as well as the staff
members. "Started in 1995, we have 21 years of excellent
service in this educational field and we provide perpetual
learning environment for all," says S. Parameswaran,
Secretary, EGSPEC. With 35 PhD holders and 58 faculty
members pursuing PhD, the institute offers one of the
best learning environments in the country for aspiring
engineering. So far, they have bagged 131 university ranks
and 2 gold medals in addition to an excellent placement
record that goes beyond 80 percent every year.
"We have faculty student ratio of 1:15 and more than
60 percent of our faculty members have spent considerable
amount time in the industry. Hence, they equip the students
to be ready for the industry," claims Parameswaran.
With more than 41 MoUs with reputed industries and
institutions, EGSPEC conducts value added courses,