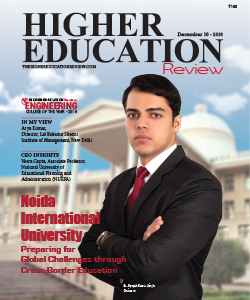 Engineering College of the Year 2016
With several engineering colleges imparting undergraduate and graduate courses in engineering, applied engineering and sciences, India is one of the largest producers of engineers in the world. The number of engineering colleges has gone up from 3,345 in 2014-15 to an astounding number of 7080 in 2016. 

With the increase in the number of engineering graduates, the question arises about their employability skills. From the thousands passing out of these colleges, merely 18 to 20 percent are actually employable and the real problem lies with the education system prevailing in these institutions. In 2015, over 1, 50,000 engineering students completed their graduation and among them hardly a few were employable. The emphasis on the quantity rather than the quality, theoretical studies and the traditional and obsolete strategies followed by the colleges are the main reason behind the lack of employability skills. The institutions and employers need to work together to make changes to the curriculum so that it meets the industrial requirements. With a focus on quality and a practical oriented teaching learning methodology along with the effective use of technology and involvement of professionals and experienced engineers can bring about a real change in the quality of the engineering graduates.

Presently, the world is in need for well-equipped, talented graduates with the right attitude. Realizing the need for the young engineering talents, the colleges are implementing more industry connect curriculum. Amidst of these discussions, Higher Education Review brings to you 'Engineering College of the year 2016', an yearly practice that we have been doing since the inception to find the best performers among the technical institutes in the country. The colleges are categorized based on the infrastructural facilities, faculty strength, industry interaction, innovative programs and research. In the next few pages, we come up with some of the top engineering colleges across the country selected by our panel as 'Engineering College of the Year 2016'.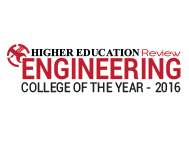 Nominate College/Institute
×
Nominate College/Institute
Our subscribers play a decisive role in finalization of our annual list of "Engineering College of the Year 2016" by nominating those which have served them with excellence and are praiseworthy. If you feel there is a College/Institute that deserves to be on our annual list, do write to us about them mentioning their value proposition.
Data not inserted