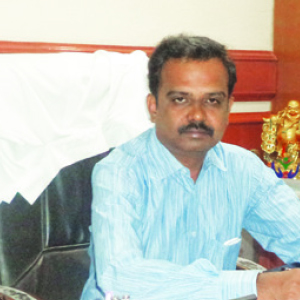 located in the outskirts of Chennai city at
Chinna Kolambakkam, near Madhuranthagam,
Kanchipuram District, Karpaga Vinayaga
College of Engineering and Technology
(KVCET) is a hub of latest technological activities. Founded
by Mr. S. Regupathy, philanthropist and former Minister
of State for Environment and Forests, Government of India
in the year 2001, KVCET gives more stress for practical
knowledge and industry specific training, particularly
in the branches of Biotechnology and Biomedical
Engineering. Since Karpaga Vinayaga Institute of Medical
sciences and Karpaga Vinayaga Institute of Dental Sciences
are located in the same campus where KVCET is located,
the students and faculty members work jointly with these
institutions for their research and practical needs. "This is
a unique opportunity of our institution, comparing to any
other college in the region.
Departments of Biotechnology, Computer Science
and Engineering, Electronics and Communication
Engineering and Chemistry are recognised Research
Centres by Anna University and our faculty members