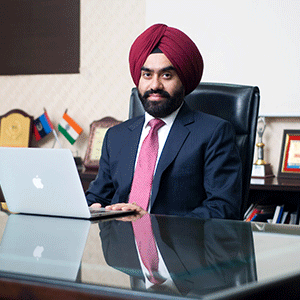 Er. Gurkirat Singh
Executive director, GGI
Gulzar Group of Institutions (GGI) was incepted with the ideology to become an institute which will be fair, ethical, and student-focused and believes in continuous learning. The vision of the college is to become the Institute of Choice for Students, Educationists, and Industry, focusing on the overall development of its students by pursuing excellence in education and providing an environment that stimulates passion and curiosity to learn and grow.
To achieve this, GGI operates with a mission of Learning from best practices continuously, provide academic, technical and industry platform to students for them to be readily employable upon graduation, provide students avenues for soft skill development, social, cultural and sporting engagements to ensure holistic development, and quality education through dedicated faculty who engages in meaningful research. The institute also aims to be an interface with industry, provide adequate resources and opportunities to students and nurture entrepreneurial spirit among them.
Instilling Holistic Education to nurture Inspired Learners
Elaborating more on how Gulzar Group of Institutes is offering top-notch education to their students, Er. Gurkirat Singh, Executive director, GGI, adds, "We provide balanced theory and practical work to our students so that they will be industry-ready and such professionals are typically recruited with newspapers, periodicals and magazines, central information services, online news websites, films & TV journalism, press information bureaus, AIR and TV channels.
We have a unique mentoring system in which students get a mentor who helps them throughout their course in any