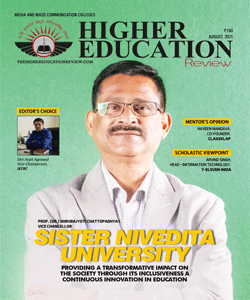 Top 10 Media and Mass Communication Colleges - 2021
Communication is more divergent than ever whether it's personal discussion with friends, family and colleagues or a large brand's messages to a consumer base. The mainstream introduction of the internet in the early 90s brought new and interesting communication methods, including digital media channels that allowed the media and communication sector to explore and expand its domain that has been revolutionary. Our relationship with technology has changed the fundamentals of how we work, live and interact with the world. Several top brands or organizations understood the requirement to activate communications during the pandemic as a reinforcement for the whole business.

Most of candidates or students are under the impression that the scope of mass communication is limited to a reporter or a television presenter. It is not just restricted to these traditional jobs as today this field has much more to offer with the evolution of technology. This course provides various opportunities like Marketing, Journalism, Public Relations, Advertising, Radio Jockeying, Communication, Event Management, Content Writing, and much more to explore the areas of impactful and demanding fields. With a graduation or post-graduation degree course in journalism, a student can pursue career in these jobs with ideal gainful salary as well. Currently, Media and Mass communication are the transpiring and exciting domain in the education sector.

Witnessing this revolutionary priority among students for media and mass communication courses, we at Higher Education Review have come with the list of 'Top 10 Media and Mass Communication Colleges - 2021'. The list contains the names of educational institutions departing quality education in media and mass communication, enriching some of the brightest minds as per the current industrial demand. We hope this list oblige the students who want to pursue their future in this impeccable field of education.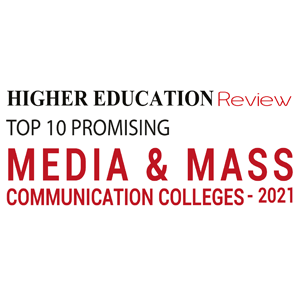 Nominate College/Institute
×
Nominate College/Institute
Our subscribers play a decisive role in finalization of our annual list of "Top 10 Media and Mass Communication Colleges - 2021" by nominating those which have served them with excellence and are praiseworthy. If you feel there is a College/Institute that deserves to be on our annual list, do write to us about them mentioning their value proposition.
Data not inserted