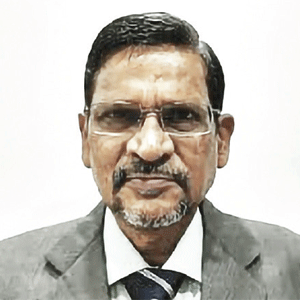 Prof. S.C. Garg
Vice-Chancellor, Usha Martin University
Offering abundant career opportunities to candidates which are not only high salaried but also ensure job satisfaction and expression of ingenuity, the courses of mass media and communication have gained wide admiration across the country with many new-age budding journalists eager to step into the podium. Established to provide high quality, professional and affordable inclusive quality higher education for sustainable development of the society in the State of Jharkhand and nearby states in the region, Usha Martin University (UMU) has set benchmarks for itself across the media and mass communication education arena.
With a vision to provide value-based education relevant for all, nurture local talent, support the creation of excellence in teaching, learning and research, produce high-quality innovative graduates and contribute toward sustainable development of the state, the university strives to promote innovative strategies for seamless dissemination and creation of knowledge using latest techniques, available media and technologies.
Creating A Technology-Rich Learning Environment
As its mission, Usha Martin University urges its graduates to acquire skills for acquiring suitable employment and contribute with a sense of service to the national and global knowledge pool. "There are so many pain points from under performance syndrome to politico- bureaucratic interference. Moreover, graduates of Indian Universities do not possess analytical and problem- solving skills due to overemphasis on rote learning and so on.
To address some of the issues, we are creating a technology-rich learning environment, appoint highly qualified and hardworking teachers and conduct capacity-building programmes regularly. Imparting outcome-based learning and curricula which are revised regularly, the UMU offers admission in a wide spectrum of programmes ranging from Management and Commerce to Engineering, Computers and Health Science, which would enable our learners to be competent employees as well as