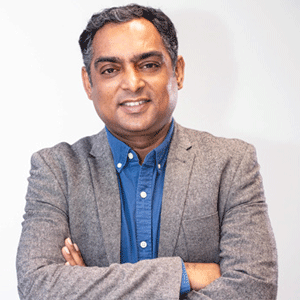 Dr. Nalin Mehta
Dean School of Modern Media, UPES
As a trend setting educational institute of the country, UPES has been able to achieve an exclusive position by offering a global knowledge eco-system through training, research & development and consultancy. With a vision to be an Institution of Global standing for developing professionally competent talent contributing to nation-building, UPES was established in the year 2003. Progressing prolifically since its inception UPES offers industry-aligned and specialized graduate and postgraduate programs through its seven schools: School of Engineering, School of Computer Science, School of Design, School of Law, School of Business, School of Health Sciences, and School of Modern Media.
The university has emerged as an innovative institution offering industry-focused specialized undergraduate and postgraduate courses, some of which cater to high-growth areas like cloud computing, mechanical engineering, civil engineering, aerospace engineering, mechatronics engineering, fine arts, big data analytics, public administration, machine design engineering, computer science, petroleum, graphic and gaming and so on.
School of Modern Media at UPES has been instituted as a digital first media school to cater to the changing industry requirements which means students are made well-versed with latest technologies, content formats, different media platforms and are trained to think and operate in a digital work environment. With a remarkable surge in digital consumption over the last few years, every media channel is turning towards being digital, leading to a major disruption in the media industry and media education. Owing to the changing media landscape with traditional media, print, and radio moving towards digital the hiring processes have also changed requiring students to be equipped with the new age skill sets.
Fostering an Environment of Learning and Growth
As the only digital-first and digital everything media school in India, UPES is offering cutting-edge educational programs, focusing on what is in demand globally, making every student industry-ready. UPES has some of the best media leaders who are a part of the teaching faculty. Chanpreet Arora- SVP & Head of Business, Voot, Anubha Bhonslep executive editor of CNN- News18, Anurag Batra-chairman and editor in chief, BW, Karnika Kohli-