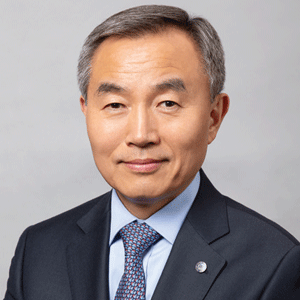 Founded in 2002, by Chong-Yang Kim, then the president of Hanyang University (currently the Chairman of Hanyang Foundation), Hanyang Cyber University (HYCU) was established to `provide open learning opportunities for everyone'. With the emergence of the concept of `online learning' and the education trend shift to online learning from the traditional face-to-face method, HYCU pioneered a new education landscape with an education platform called `Connecting Internet to Education'.
It opened the door for potential students who did not have an opportunity for higher education before. What started with 950 students from five departments, HYCU has today become the largest cyber university in Korea with the enrollment of 19,441 students (18,279 undergraduate students and 1,162 graduate students).
HYCU is the university of `everywhere' which means students can take online classes from anywhere and at any time. Students at HYCU can take Korean classes regardless of where they are which is the biggest strength of online learning. This allows students from all over the world to take courses at HYCU. To complement online learning, HYCU offers club activities, offline seminars, festivals and other offline activities in the campus.
Teachers as Strongest Pillars
The main educational innovation of online learning is that it transcends the time and space restriction of the traditional education. It allows to implement various teaching methods such as interaction that is both vertical (between teacher-student) and horizontal