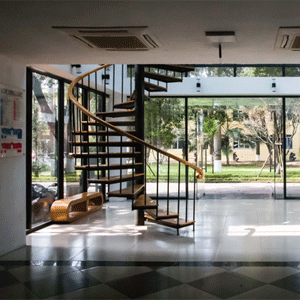 These fresh new ideas along with some abstract concepts are taking the world by the storm. London, New York, Paris, and Milan, the fashion hubs of the world, are welcoming people from all over to showcase their talents, and enrich the design and fashion industry even more. With the growing demand for these sectors, there is also a high level of awareness around the world, for the need for quality fashion education.
In order to educate Vietnamese students in design, the London College for Design & Fashion (Hanoi) was first created in 2004. Over the past 17 years, the institution has established a reputation for providing high-quality UK design education.
This reputation has offered graduates numerous opportunities within the international design world and provided them a crucial head start in their professional lives, including Kelly Bui, Lam Gia Khang, Rue des Chats, L'atelier, and Km 109, to name a few.
Course and Infrastructural Offerings
Martin Shoben, an authority in international design and the UK fashion business, founded and developed the London College for Design and Fashion - Hanoi. In order to create and offer the curriculum at the greatest caliber possible, all the faculty members were brought in from the UK to ensure that the graduates of the institute would be competent when applying for jobs in the sector.