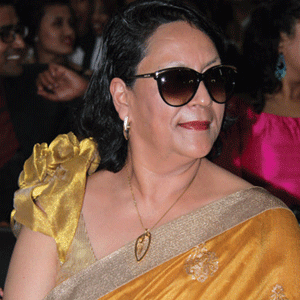 Gyani Shova Tuladhar,
Founder Principal & Senior Fashion Designer
A strong sense of fashion trends and an appreciation of fabrics are two of the core skills of fashion technology. Whether designers are creating prototypes for mass production or unique bespoke garments for a single client they will be expected to know how to source, buy, and store raw materials and fabrics and then translate designs into wearable clothes for any occasion.
Namuna College of Fashion Technology (NCFT) was founded in 2002 by Gyani Shova Tuladhar, a trailblazing fashion designer, businesswoman, and academic who has been engaged professionally in fashion for over five decades. NCFT takes pride in its strong track record of developing students into top fashion entrepreneurs and career professionals, with some of the most well-known and renowned Nepali fashion/costume designers and fashion stylists of recent times having graduated from the institution.
Ten of the alumni received important academic honours from the Government of Nepal and Purbanchal University for their academic achievements. The graduates are also working in a variety of positions in some of the largest industries in Nepal. For high-profile movies, pageants, Miss Nepal winners and participants, movie stars, celebrities, and socialites, the graduate's design and fashion. Additionally, they have displayed their designs at exhibitions in China, the USA, Australia, and England.
The establishment of NCFT in affiliation with Purbanchal University, Nepal, allowed Gyani Shova Tuladhar to realise her lifelong dream of founding a fashion college in Nepal after already establishing one of Nepal's oldest designing/tailoring firms, "Namuna Silai," in 1972 and, Nepal's one of the first professional training institute for fashion design, "Namuna Institute of Technology," in 1997. With the introduction of its three-year Bachelor of Fashion.
Design (BFD) programme in 2002, NCFT became the first fashion college in the nation. By converting its Bachelor of Fashion Design (BFD) programme into the Bachelor of Fashion Design and Management (BFDM) programme in 2016, NCFT also became the first and only fashion college to introduce a four-year academic programme in fashion.