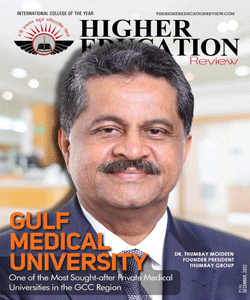 International College Of The Year - 2022
There are more than 2000 top higher education institutions across the world today, spread across more than 90 countries. The growing number of educational institutions on has increased the level of competition in the higher education landscape and is impelling every institution to consistently increase the quality of education it renders. In an endeavor to make higher education more accessible to a wider student base, numerous educational institutions have begun experimenting with hybrid learning models. The shift from conventional learning methods to experiential learning models is a welcome change that enables students in gaining valuable hands-on training.

As the focus on student experience is increasing, so has the intensity of scrutiny on the quality of teaching. In countries like Europe, this has been partly informed by the Bologna process, which is designed with an aim to harmonize higher education systems across the continent. Positions in both the national as well as international higher education league tables have now become the dominant way to represent this quality and their attraction is understandable. Internationalization in higher education is entering a new phase. Although international education has existed for several decades, people have sought education elsewhere with an endeavor to not only improve their lives, but also to contribute to their societies and better equip themselves as citizens of the respective countries. 

For those who are currently studying or hoping to pursue a higher education course, understanding the concept of international education is crucial. In order to help students who are looking for the best international colleges, this annual edition of the Higher Education Review magazine brings to you the select few colleges imparting holistic education in different streams of higher education. Featured as 'International College of the Year - 2022', the colleges covered in this issue have been selected based on their excellence in providing world class higher education.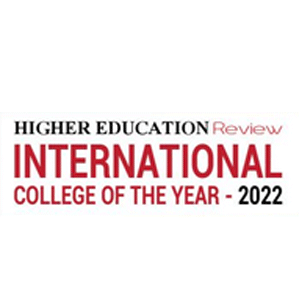 Nominate College/Institute
×
Nominate College/Institute
Our subscribers play a decisive role in finalization of our annual list of "International College Of The Year - 2022" by nominating those which have served them with excellence and are praiseworthy. If you feel there is a College/Institute that deserves to be on our annual list, do write to us about them mentioning their value proposition.
Data not inserted