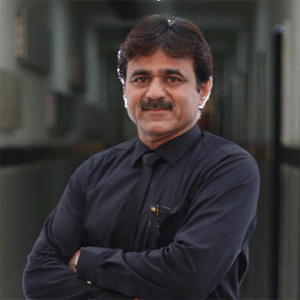 P K Shrivastava
Manager (HR) & Training and placement officer
The landscape of technical professions is rapidly evolving leading to the need and demand for professionals that can keep up with the ever-changing technological advancements and possess the agility to adopt the developments in the industry. In 2005 the formation of Hindustan Aerospace and Engineering at Aundh, Pune, with a focus on this pattern, particularly in the aviation sector, received the go-ahead from the Director General of Civil Aviation, Government of India, to provide high-quality education in the area of aviation maintenance engineering.Under the auspices of the Sha-Shib Group of Institutions, the Largest Group in south Asia for imparting Training in the field of AME which has 32 years of glorious educational experience.
This has been accomplished with the assistance of devoted instructors, cuttingedge facilities, and equipment with an honourable history that is also reflective of the institute's vision and mission.
"The term 'Sky's the Limit' is changed to 'Space is the Limit' and India has proved it. Our vision is to contribute towards making our country self-reliant in technological and operational fields by attracting and motivating young talents to achieve this. To become a positive contributor for India to sustain its role as the global leader in technological and operational fields by grooming young talents and converting them into world-class qualified aviation technical and operational professionals.
The mission is also to encourage innovative ideas side by side, to meet the challenges thrown up by changing times. The mission is to shape up good and useful professionals ready to face global industrial demands and challenges." shares P.K. Shrivastava, Manager, HR, HAE.
Course and Infrastructural Offerings
HAE Pune is devoted to the pursuit of excellence committed to bridging the gap in the aviation industry for qualified, industry-related aircraft maintenance engineers. With a perfect score in the exam administered by the DGCA, Government of India, it has demonstrated academic superiority to the entire nation. Hindustan Aerospace and Engineering have been authorized to offer the B1.1 (Heavy Aeroplane and Power plant) and B2 categories of aircraft maintenance engineering