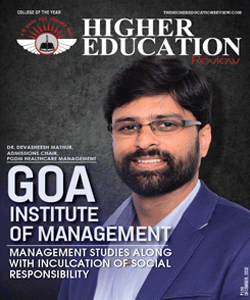 Top 10 College Of The Year - 2022
With more than 1000 universities, and 45,000 plus degree colleges, India has one of the largest higher education systems in the world. The increasing number of educational institutions in the country has raised the level of competition in the space and is forcing each institution to consistently increase the quality of education it offers. Many educational institutions have started experimenting with blended and hybrid learning models in a bid to make higher education more accessible to a wider student base. The shift from traditional learning methods to experiential learning models, which helps students gain valuable hands-on training, is also a welcome change. More and more educational institutions are now aiming to sign Memorandum of Understanding (MOU) with foreign educational institutions, which are helping both the students and faculty to experience international education first hand through student and faculty exchange programs.    

The Indian government is also emphasizing the enhancement of the quality of higher education in the country through various schemes and initiatives. Educators and policy makers alike have high expectations from NEP 2020 which has the potential to take Indian higher education to new heights. On top of that, The University Grants Commission (UGC) which is the apex body responsible for determining and maintaining standards in higher education institutions in India is constantly coming up with quality mandates to improve the quality of higher education in the country. These mandates prioritize on improving critical thinking, skill development, learning outcomes, and employability of the students.   

Even though all these positive initiatives paint an optimistic picture of the future of Indian higher education, owing to the sheer number of higher educational institutions in the country, for students, choosing the right educational institution can be a tough task now.  In order to help students who are looking for the best colleges in the country, this annual edition of the Higher Education Review magazine brings to you the colleges imparting holistic education in different streams of higher education. Featured as 'College of the Year - 2022', the colleges covered in this issue have been selected based on their excellence in imparting world class higher education.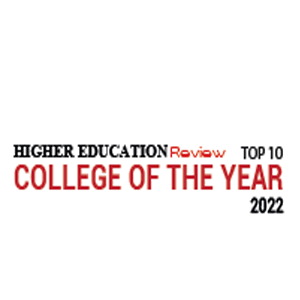 Nominate College/Institute
×
Nominate College/Institute
Our subscribers play a decisive role in finalization of our annual list of "Top 10 College Of The Year - 2022" by nominating those which have served them with excellence and are praiseworthy. If you feel there is a College/Institute that deserves to be on our annual list, do write to us about them mentioning their value proposition.
Data not inserted