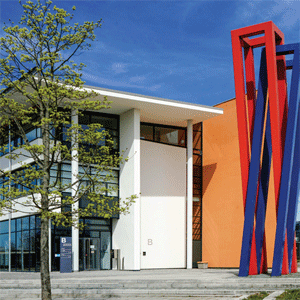 Recognized as a higher education paradise, unlike any other country, Germany is the place where one can find many worldwide ranked universities, countless courses to choose from, globally valued degrees that promise high employability to you and affordable living costs. Built in 1994, Hof University of Applied Sciences is home to departments for engineering, business and computer science. Offering a total of over 30 Bachelor's and over 20 Master's degree programs, this Graduate School is certainly of particular interest to Indian students with first professional experience since all its programs are practice-oriented, interactive and taught using modern media.
"At Hof University, teaching is based on application-oriented knowledge and is supported by projects with industry, on-site visits and exchanges with experts. Case studies as well as real-life business examples contribute to in-depth insights into theoretical knowledge. Our professors (all with PhDs) and lecturers are experts in their respective fields and combine sound scientific understanding with valuable professional experience. Therefore, the employability of our graduates is at the core of our teaching. In addition, we have a strong focus on career-promoting activities for students (e.g. career talks, job fairs, seminars and trainings)", highlights Prof. Dr. h.c. Lehmann, President, Hof University of Applied Sciences.
Adding further, Dr. h.c. Lehmann shares, "Our international activities have a strong focus on India – we are proud to have twelve active university cooperations with highly esteemed Indian universities, among them NID Ahmedabad, IIT Guwahati, IIT Madras, NationalLaw School of India University Bangalore, Vishwarkarma University Pune and Nirma University. Over the past 12 years, our university has also been home to the Bavarian-Indian Center (BayIND).