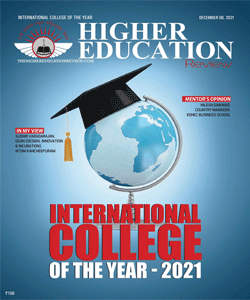 International College Of The Year - 2021
For many, 2021 has been a year of rebuilding and as the world prepares for the post-pandemic time, many are still hesitant regarding what they are going to do in this new world that the pandemic has created. The same goes for many students too. Most of the students have been acclimating to their online classes and with educational institutions restarting in-person classes, many students as well as parents still have concerns regarding their health. One of the most affected student population owing to the pandemic were those who aspired to go to a foreign country to pursue their higher education and couldn't do that. Now, as borders across the globe are opening up, many educational institutions have also started welcoming new international students to their campuses. At the same time, the international higher education realm has also regained the momentum that it had lost due to covid19.

As many student's pack bags and go to a foreign country to pursue their higher education, there are some things that they should be aware of. One of the most important things is to select the right college that can not only impart quality education but one that can also help you to get a head-start in your professional career. With more and more students graduating each year, it is important that students choose an extraordinary institution that will go above and beyond to ensure the success of their students. While choosing an educational institution, it is also important to look at the country where it is located. This might seem like something that one shouldn't give much importance but the fact of the matter is that, many countries might have top-notch educational institutions but that advantage might come with other sacrifices. This can include lack of financial aid, social security and a negative overall climate for international students.

With many experts on the panel who understand the ongoing scenarios in the higher education sector better than anyone, we at Higher Education Review magazine has come up with our latest edition of `International College of the Year ­ 2021.' In this endeavor, Higher Education Review Magazine's panel of top recruiters and educationalists have identified some of the best educational institutions that can impart wholesome education for the holistic development of their students.  We sincerely hope that our efforts will help the large community of students to find right course and college as well the emerging institutions to understand the way forward.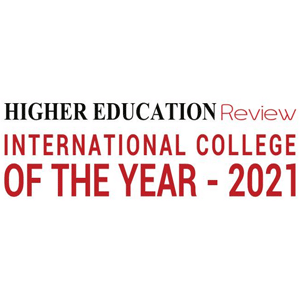 Nominate College/Institute
×
Nominate College/Institute
Our subscribers play a decisive role in finalization of our annual list of "International College Of The Year - 2021" by nominating those which have served them with excellence and are praiseworthy. If you feel there is a College/Institute that deserves to be on our annual list, do write to us about them mentioning their value proposition.
Data not inserted