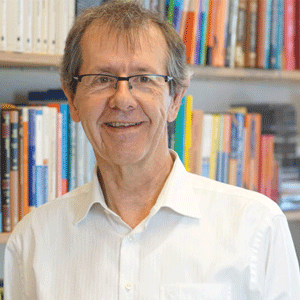 Established with the mission to train talented young scientists who have a broad understanding of the nanoworld and can become bridge builders for many different interdisciplinary approaches ­ in academia as well as in industry, the Swiss Nanoscience Institute (SNI) at the University of Basel is a center of excellence for nanosciences and nanotechnology. Founded in 2006 on the initiative of the Swiss Canton of Aargau and the University of Basel, the institute was brought to existence to promote research and education in the nanosciences and nanotechnology in Northwestern Switzerland.
Recognized for their bachelor's and master's program in nanosciences and a PhD school which provides interdisciplinary training for young nanoscientists, the SNI provides a solid basic education in biology, chemistry, physics, and mathematics to students on the bachelor's program before they can choose their fields of interest where they get insights into research activities of the network. Master's and PhD students focus on their specific projects but are still exposed to topics outside their own fields so that they continue to get an interdisciplinary education. One of the SNI's key objective is to conduct world-leading basic research and to actively support knowhow and technology transfer to industrial companies. The Swiss Nanoscience Institute also supports companies with various services like imaging on the nanoscale and more.
"At the Swiss Nanoscience Institute, the number of bachelor's students per semester ranges between 20 and 40 students. The small number allows a familiar atmosphere, an unique support culture among the students and optimal supervision by professors and scientific staff. Per year, only 7-8 PhD students get the excellent chance to join the SNI PhD School. They are widely integrated into the activities that address cutting-edge scientific topics in nanoscience and nanotechnology, embedded in classical disciplines such as physics, chemistry, biology, medicine and engineering. They work on different topics in the nanosciences and in various research groups led by leading scientists in their fields. Interdisciplinary courses like the winter school and specifically designed programs like rhetoric course support the personal development of the students and enhance the interdisciplinary scientific exchange", shares Christian Schoenenberger, Professor and Director of the Swiss Nanoscience Institute.
Opening New Opportunities for International Students
The Northwestern Switzerland and the Basel region share borders with France and Germany and due to a large number of global life sciences