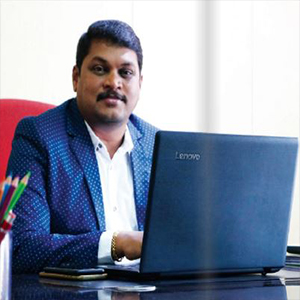 Commenced in 2017, Ignite Institute of Creative Studies was the result of the honest attempt made by Sathish Kumar, Chairman and Shanmugam Reddy, Managing Director, who came together to enlighten the prospective learners who have a creative bend of mind with the appropriate boost to achieve success in the creative field. Although a young institute, acknowledging quality as its priority, Ignite has made a promising beginning in the design education space with a promise of honing a bracket of creative and young minds of the country who will be able to leave a remarkable mark in the design world in future with their quality of works.
"At Ignite, the faculty members leave no stone unturned to gift the students the imperative skills, which will lead them towards the path of progression in their respective careers"
An ISO 9001-2015 certified institute based in Bangalore, Ignite Institute of Creative Studies is determined to provide its students the best possible design education, by adopting training modules that are appropriately suited to make aspiring designers industry-ready. The USP of Ignite is that it offers a range of courses, which suit students from all walks of life. The institute renders a chance to fulfill learners' aspirations and change career directions even at the age when they least expected to have any available options. Sathish Kumar, Chairman, Ignite Institute of Creative Studies says, "From students of PUC to 10th standard or equivalent and from working professionals to housewives and alike, we strive to stand unto the expectations of all our students through extensive practice-based learning and flexible classes". As the receivers of Ignite courses are of varied age groups, the institute renders the freedom to choose class slots from morning, afternoon and evening classes, according to the learner's convenience.
Ignite conducts its courses mainly under Four umbrellas - Interior Design, Beauty & Wellness and Fashion Design, Modelling For the interior design aspirants, the institute hosts a Master's Diploma programme, a professional course in Interior Design, Diploma in ID Graphix and Certificate course in 3DS Max, AutoCAD, Autodesk Rivit and Google Sketchup. Sathish pinpoints, "A good proportion of people, who do not have adequate knowledge regarding design, consider interior designing to be