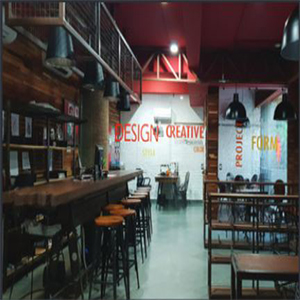 Rupali Gaur, CEO
Rupali Gaur is the CEO of the institute. She is an MBA holder having 12 years of working experience with finance companies - Escorts Finance and Larsen & Toubro Finance.
A formal education in interior designing plays a vital role in developing and harnessing right brain – the creative half. With this clear perspective in mind, Urbane - The Design workshop, one of the leading architecture and interior design firm in the country that has been operational since 1997, started IVS School of Design in Delhi. IVS School of Design constantly strives towards developing tight brain techniques that act as catalysts for creative thinking and internal focusing. "Whatever, we have achieved till date, has really been a process of creating a seed for the actual plant to grow and finally shape up as a tree. Our vision is to create best creative minds and make India as a centre of design in Asia, competing with Singapore directly. We want our brand IVS to be in the steering position in this endeavour," opines Darpan Katyal, Chairman, IVS School of Design.
"IVS makes its students as much observant as possible by lifting the "four walls" teaching methodology and exposing them to the possibilities beyond"
The institute has drafted a very clear methodology to create a breed of designers in India, who are demanded and hired internationally. "Interior Architecture and Design course does demand a lot of practical knowledge. Our teaching methodologies clearly states Experiential Learning, Learning by Doing and Practical Exposure to name a few," says Rupali Gaur, CEO, IVS School of Design. Be it art, graphic design, fashion design,