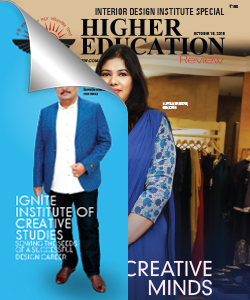 Top 10 Interior Design Institutes 2018
A home is not just a shelter, it is a private oasis where after a long and tiring day at work people finally come back to spend some quality moments with their family members. However, it definitely feels like the cherry on the cake if that space is designed and organized beautifully- which in today's time the proficient interior designers are taking care of. It is the 21st century and even the population of a developing country like India, are showing immense interest in decorating their dream home and offices according to their preferences and that too with hiring an interior designer, after all only the experts will be able to provide them out of the world ideas. Interior designers are in high demand, they not only hold the responsibility to bring out the best design and think creatively, but they are also supposed to read the mind of their clients and execute the project in a most customized manner.

Earlier while the interior designing profession used to revolve around understanding the requirements of the customers and draw the blueprint on a piece of paper, today the profession has come a long way. The modern interior designers prefer to embrace the technology and create and present out-of-the-box ideas through using software like Autodesk AutoCAD, Autodesk 3Ds Max and many more. Along with a technical knack, interior designers are also expected to possess an exceptional understanding of building codes, legal restrictions, and health and safety concerns. However, to instill such lengthy list of skills, aspirant interior designers are required to obtain a degree in interior designing which not only meet their artistic thrust but also render them a prominent place in the designing world.

In an attempt to bring into notice the handful of the design schools, which are proving their excellence both in academics and practical realm, we at Higher Education Review have come up with a listing of 'Top 10 Promising Interior Design Institutes - 2018'. Ensuring that students get to enroll in a quality program in the best institute, our expert panel and researchers have spent a significant amount of time in analyzing the factors like campus facility, placement opportunities, teaching quality, practical outcome and so on before compiling this list. We hope this effort will enable you to choose the right path for blossoming from an amateur designer into a successful interior designer in the future.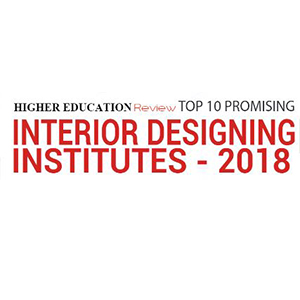 Nominate College/Institute
×
Nominate College/Institute
Our subscribers play a decisive role in finalization of our annual list of "Top 10 Interior Design Institutes 2018" by nominating those which have served them with excellence and are praiseworthy. If you feel there is a College/Institute that deserves to be on our annual list, do write to us about them mentioning their value proposition.
Data not inserted