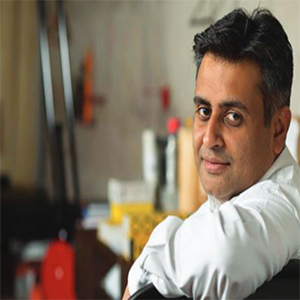 Gupta graduated in Architecture from the School of Architecture, CEPT University at Ahmedabad. With the insight provided there by the best in the realm of architecture, coupled with a stint in Urban Design from Technical University Delft, The Netherlands and most importantly, propelled by a compulsive need to travel, explore and design, Gupta conceptualized Studio archohm to offer innovative design consultancy for architecture, urban design, interiors, landscape and product design. He is one of the founders of The Design Village.
A few years ago in Noida, life in that Kattha (catechu) making factory was monotonous. Every day, when the siren rang, as many as 150 workers walked into the factory and produced 30,000 kgs of Kattha. However, due to the increased levels of pollution it caused to the neighbouring vicinity, the factory stopped producing Kattha. Instead, it started making something that is entirely different – a bunch of word-class designers. Yes, the recipient of Best Institutional Design award by the Indian Building Congress 2018, The Design Village (TDV) is housed in this abandoned Kattha making factory in Noida. Now, TDV campus is a dream of every art lover.
"TDV also has an inspiring International Board of professors and professionals that was instrumental in developing its curriculum"
"TDV campus is designed to inspire and evoke curiosity by the sheer simplicity of its aesthetics and ethics of adaptive reuse. It is a space to enlighten minds, break stereotypes – a place to create yet make mistakes, to learn and unlearn," says Sourabh Gupta, Co-Founder, The Design Village. What inspires most about TDV campus is how the philosophy aligns beautifully with the physicality. How metaphorically it suggests that just like desolate spaces, even disenchanted or distracted young minds have a chance and a promising potential.
Today, the campus of TDV is a thriving ecosystem in which every aspect of the design process is organically cultivated. The institute co-exists with various design organizations in and around its campus, where ideas manifest into solutions and experiences. These include – an architecture studio, an experienced design firm, a product design lab, a furniture workshop and a social entrepreneurship venture.