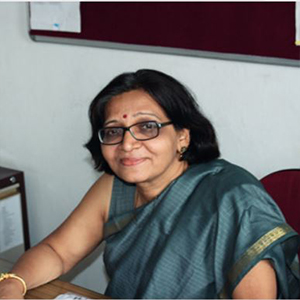 Located in the commercial capital of India, Mumbai, Nirmala Niketan Polytechnic (NNP) since 1955 has always stood for academic excellence and continues to do so. The Institution aims at the development of students through an education that is life oriented, career oriented and community oriented. "NNP has grown and diversified from a diploma course in Home- Science to professional courses in Interior Designing, Commercial Art and Fashion Designing. The changes in the courses depict that the college is constantly evolving to the needs of the society," opines Nina Dias, Director, Nirmala Niketan Polytechnic.
The vision of NNP is 'to educate and empower individuals with professional excellence in order to enrich society.' With this, NNP has hosted a number of courses, such as a Diploma in Home Science, Teachers Training program, Home Maker's course, course for teachers in Nursery school education, secretarial course, travel and tourism, Diploma in Medical and Laboratory Technology, Textile Designing, Dress making and many more. NNP in 1975 had a 3 year course in Applied Art by which students had to a foundation course and selected their preferred stream in either Interior Designing, Fashion Designing or Commercial Art. "The professional courses emerged, around 1977 whereupon the Interior Designing Diploma was a two-year course. Today, it is a well-recognized three-year Diploma programme," says Dias.
In 2012, 2013 and 2014, NNP received the Best Educational Institute in Interior Design from the Institute of Indian Designers. At the AYDA (Asia Young Designers Award) function, NNP was declared as the Best Supporting Institute in 2017. The NNP student who presented designs was selected among the top five finalists from a pan India selection. Dias proudly claims, "Since 2010, we have been receiving many awards at intercollegiate and national events. The FOAID (Festival of Architects and Interior Designers) in 2018 awarded the gold medal to our students for the prize winning furniture design." In fact, furniture design is a major highlight of NNP's Interior Design programme.