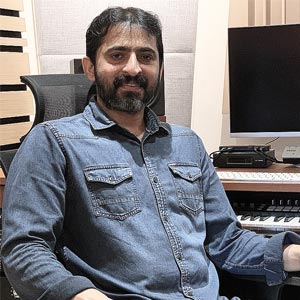 Mathew P Joy
Founder & Dean
Music education has been an often-over-looked higher education segment in India; and the lack of knowledge about the vast opportunities that the music industry can offer and the passive attitude of Indian parents towards music education has been a primary factor behind this. With that said, things are changing in India and more and more students are aspiring to pursue a career in music which has changed the common conception that music education is not mainstream.
Pioneering the music education segment in India owing to their innovative teaching pedagogies and academic expertise is Jam Music Conservatory. Operating under the parent institute of Jam Music Education, Jam Music Conservatory has been able to cement themselves as an elite music education institute that strives to incorporate state of the art infrastructure and best in class practices to offer the perfect learning environment for their students.
Starting out as an exclusive drum training facility in 1999, Jam Music Conservatory has now developed into one of the most recognized and sought-after names in the music education fraternity of the country.
Transcending Music Education
As a pioneering music education institute, Jam Music Conservatory has been a front-runner when it comes to introducing new pedagogies and bringing in the latest technologies to stay up to date and offer their students holistic education for their wholesome development. "As a drum student myself during 80's & 90's, I felt that in India we were very far behind other western countries when it came to the quality and opportunity to learn drums under the best circumstances.
People didn't even understand the importance of having the correct frequency balance inside the classrooms for the children to learn. We also wanted our children to learn and maintain the musicianship and the professionalism having sufficient instrument knowledge to deliver in the best possible way. After starting institutions in Kochi,