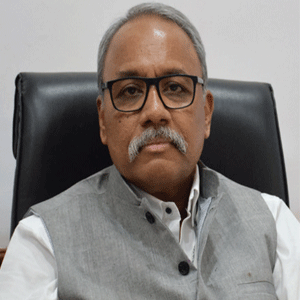 Set-up with the vision to engender and nurture values that enhancing knowledge, wisdom, skills and humane values, L. S. Raheja College of Arts and Commerce is a Mumbai based institute that cultivates creative and productive talents of students, faculty, and staff. It empowers the youth to scale the peaks of excellence and pinnacles of glory by imparting quality through education. It seeks ways to contribute to the nation, communities, and strives to enhance the quality of life. The institute promotes ways that facilitates development of its students and faculties.
The idea was to spread the cause of education. "In July 1961, four donors, namely, Kapilaben Khandwala, G. L. Raheja, C. L. Raheja and Malti Jayant Dalal along with other 49 founder members from various fields came up the noble idea of starting an Education Society to establish educational institutes of repute that would facilitate a wide array of learning faculties at different levels. The Education Society was christened as The Sadhana Education Society.
L. S. Raheja College of Arts and Commerce was conceptualized and initiated under this banner. With the vision of conviction, the founding pioneers, aimed to transform the budding young population into educated and employable citizens of India", briefs Dr. Debajit N. Sarkar – Principal, L. S. Raheja College of Arts and Commerce.
L. S. Raheja College offers various aided – BA and BCom and unaided – B. Com in Accountancy and Finance, B. Com in Financial Markets, B. Com in Banking and Insurance, Bachelors in Management Studies, B.Sc in Information Technology apart from the BA in Multimedia and Mass Communication programme. The College also offers master's programme in Commerce and a Ph.D. programme in Commerce. With media being an ever-evolving industry, Raheja College believes in matching its pace with the industry developments. Apart from offering specializations in both advertising and Journalism at undergraduate level, some other courses that it offers are graphic designing, digital media, content writing and more.
"At L. S. Raheja College of Arts and Commerce, we realize the growing and changing landscape of the field of media and communication.