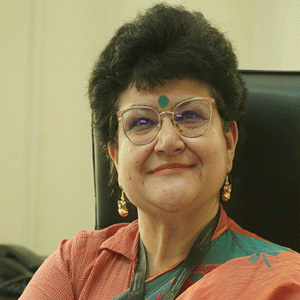 With India having one of the fastest growing media and entertainment industries in the world, the demand for qualified media professionals is on the rise. That said, media and entertainment education still isn't getting the necessary attention it deserves in India. Ever since its initial structuring, media and mass communication education has lacked proper guidance and support.
As a result of this, when compared to many other higher education streams, media and mass communication education in India still remains fragmented which is adversely impacting its growth potential. Manav Rachna International Institute of Research and Studies with their media and mass communication programs aim to offer plethora of opportunities for aspiring students to experience world class media and mass communication education and make a name for themselves in the industry.
Building from the Ground Up
Founded in 1997, Manav Rachna Educational Institutions are the brainchild of Dr. O. P. Bhalla, a pioneering educationist and philanthropist. Manav Rachna has been able to make impressive strides not just in media and mass communication arena but in other higher education streams as well. Adding more about the inception story of Manav Rachna, Dr. Maithili Ganjoo, who is the Dean of the Faculty of Media Studies & Humanities, MRIIRS, states, "Manav Rachna is a big umbrella and brand within it there are lots of educational institutions.
We started first as an engineering college and we have grown stronger ever since. We got into media and mass communication education in 2009 when the media industry had a breakout year in India. Over the years, we have been front-runners when it