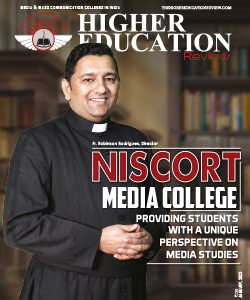 Top 10 Media & Mass Communication Colleges In India - 2023
The Fourth Pillar of Democracy

Media plays a constructive role in society, by bringing out news, by questioning and reporting injustice, monopoly decisions and corruption. Earlier Medias shared news all over the world from their point of view. Today, media collects views, information, and also the attitude and reviews of the people towards any issue. With the easy accessibility of internet and its wide popularity, it has become very easy for every individual to express views, thoughts and opinion on any issues. The most current trend in mass media technology are internet as well as mobile phones and other related technologies that can be classified as 'new media'. This has influenced and changed the way of advertising and marketing, which were once done through news papers and televisions, is now done through internet.

The Rosy Future of Online Media

As online media audience grew, so do the number of platforms. For businesses, maintaining an online presence that allows them to effectively communicate with their audience is critical. Hence the demand for candidates with communication degree is very high for offering a good communication carrier in the future.

Each year, more consumers are choosing online video platforms over traditional television, and many are using their mobile devices to do so. This indicates that the future of media, particularly video, requires a mobile-first strategy. This goes beyond advertising on popular streaming channels and requires businesses to evaluate how they appear in the marketplace. With videos now accessed across platforms, having mobile-friendly, accessible video content is the key.

Higher Education Review, in this issue presents a list of 'Top 10 Media & Mass Communication Colleges in India - 2023' who have been in the educational field for many years and are offering best class education in the country. The following list has been prepared after being closely scrutinized by a distinguished panel of judges including CXOs, analysts and our editorial board.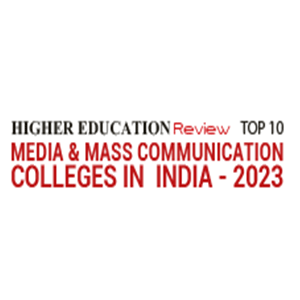 Nominate College/Institute
×
Nominate College/Institute
Our subscribers play a decisive role in finalization of our annual list of "Top 10 Media & Mass Communication Colleges In India - 2023" by nominating those which have served them with excellence and are praiseworthy. If you feel there is a College/Institute that deserves to be on our annual list, do write to us about them mentioning their value proposition.
Data not inserted