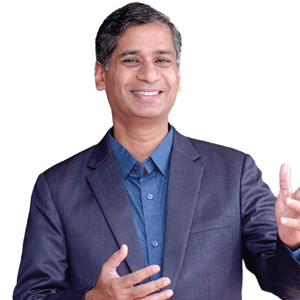 Dr. Thomas George K (Thomman),
Chairman and Director of LEAD College of Management
The educational institutes not only develop young minds but also shape the future of the country. Aiming to be the world's best Management institution which is developing socially committed leaders, LEAD College of Management is driven toward providing value-based education to learners. The institute is driven toward providing its learners with an ecosystem which naturally enhances their learning and application ability with the guidance pro-vided by the best faculty members in the world. In addition to the premium MBA programme, LEAD College offers various value-based academic programmes to its students like ELEAD, Centres of Excellence, and LEADX, including other programmes.
Located in Dhoni, Palakkad, LEAD was established in 2011, and it continues to stand as the preferred destination of management aspirants. The institute is the 2nd ranked MBA College in Kerala by The Times of India for the last three consecutive years. LEAD is listed along with six IIMs, VIT (Vellore), Symbiosis, SRM, and BITS Ranchi by Business India in India's best B-School Ranking.
Encouraging Learners to Achieve their True Potential
As per the academic mission of LEAD College of Management, the institute is hustling to enhance the intellectual knowledge and competency of the students, required to be the leaders of tomorrow. LEAD's role is to provide mentorship, development support, investor support, consulting support, & other services in a variety of industries through internal and external resources, and networking. Agri-tech and food processing.
Edutech and skilling, Manufacturing and Infrastructure, and Supply Chain and Transportation solutions are among the areas of specialization.