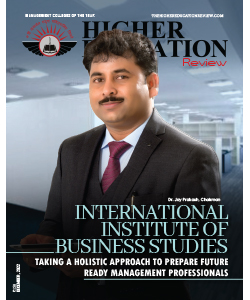 Management Colleges Of The Year - 2022
There has been dynamic change in the education sector today, implying the need for advanced and proficiently curated curriculum. The modern education system is an amalgamation of online classes, blended learning, and experiential learning, conditioning students to interact creatively with the educational content. Currently, the education system in India is the strongest and largest in the world leveraging extensive education to more than 315 million students. Given the significant evolutions in the business and industry landscape today, the organizations today need candidates who are extensively instilled with management knowledge that can effectively guide several business' along business management processes. Management education has appreciably evolved over the past few decades now. The economic liberalization era of 1990s and the following rapid economic development has presented substantial need for MBA education across the country now. Conclusively, there exist a large number of public and private institutions to offer MBA programmes across the country. Also, MBA has emerged as a marked degree course that signifies an individual as a management graduate. As the India higher education market is expected to exhibit a CAGR of 10.30 percent during 2022-27, the management colleges hold a notable share in this growth. There are many management colleges in India leveraging superior quality management education in the country. Higher Education Review, in this issue presents a list of `Management Colleges of the Year - 2022' who have been offering best-in-class education in the country. The following list has been prepared after being closely scrutinized by a distinguished panel of judges including CXOs, analysts and our editorial board.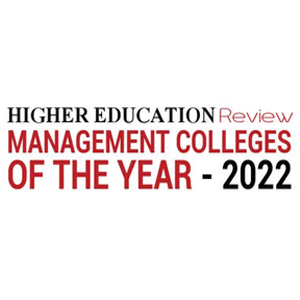 Nominate College/Institute
×
Nominate College/Institute
Our subscribers play a decisive role in finalization of our annual list of "Management Colleges Of The Year - 2022" by nominating those which have served them with excellence and are praiseworthy. If you feel there is a College/Institute that deserves to be on our annual list, do write to us about them mentioning their value proposition.
Data not inserted