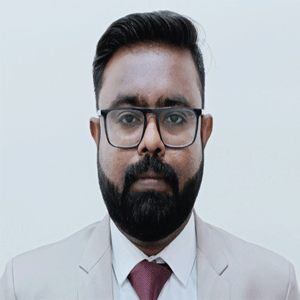 Dr. Arun Gopi,
Professor & Head of the Department
As the pace of business accelerates, managers and leaders of all stripes require deep context to understand how business has developed, leading insights to see where it's headed, and real perspective to put it all together. Established in 2020, Providence School of Business is built on the principle of the Late founder Shri George Mathew; creating a reputable business school that would stand out in every aspect and consistently contributes to the growth of the state and the nation. The school is located in Chengannur, which is ideally situated between Kerala's major commercial hubs. Since its inception, the institute has been working to nurture leadership skills among management trainees from various academic and professional backgrounds.
Simulators, case studies, projects, and traditional lecture techniques are all part of PSB's academic program. These approaches are grounded in a blend of practical and collaborative elements. Even faculty performance and quality are measured on academic performance, initiatives in student support & development activities, administrative functions, staff advisory & mentoring, research development, and professional development.
PSB offers stateof- the-art air-conditioned classrooms, Wi-Fi, language labs, computer labs for simulation, and an excellent library with books, journals, e-databases, and magazines. Basketball, badminton, volleyball, and football courts are available for recreation and sporting events. The school now has a student-to-faculty ratio of 17.4 and employs seven permanent faculty members and four guest faculty members.
Breaking the Industry Experience Barrier
Companies today demand good collaborative thinkers who cooperate to solve problems. Too often, schools deliver good analysts who compete to apply business-school formulas. In contrast to the majority of business schools today, PSB is committed to bridging the practical-oriented teaching and learning gap. Another significant issue that a business school must solve is the dearth of soft skills among the student population.