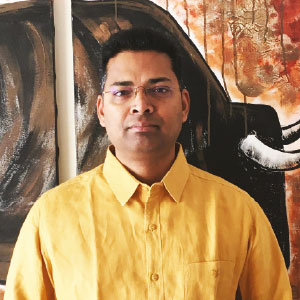 In recent times, flexibility and accessibility have augmented digital learning. Additionally, digital learning has prefabricated the education system by making learning paradigms more interactive and engaging. It has expanded the learning horizon even at the grass-root level, where STEM education platforms like Modo Edulabs have taken the initiative to educate K-12 students on latest technologies. Modo Edulabs was started by Amalore Jude, who was working with simulation modeling and a few other topics for school children during 2015. At that point, Modo Edulabs was not a formal business entity. It became a private limited firm in January 2018, only after creating fairly exhaustive course contents that could offer much more elaborate learning options to children. Following that, with the intent to bridge the gap between technology and education for school students, Modo Edulabs launched its first product in the market in April 2018.
Modo's Larger Vision for Education
Many small-time institutes have mushroomed that are offering online education on technology with audios, feeds and communities. However, these institutes are not equipping the students with hardware knowledge. "It's not fair when we expect students as early as 10th standard to understand what components are there in a CPU or what constitutes a computer processor, until we discuss with them, right? In the same way, Modo Edulabs is trying to bring that level of understanding and education into various aspects of robotics, automation, artificial intelligence, autonomy of vehicles and 3D printing. They can learn from home, school or from any neighboring tutorial. All mediums have the same level of exposure. That is where I believe Modo Edulabs is unique," explains Amalore Jude, Founder, Modo Edulabs.