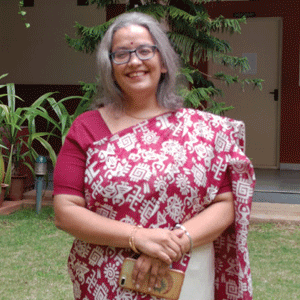 Sritha Sandon
Associate Professor & IQAC Coordinator
As a country of passionate youngsters with a career-centric mindset, India is being continuously acknowledged for its sharp-witted and proficient human resources who are ready to prove themselves at the global podium. But amidst the chaotic circumstances and the constant competition to lead the race, people turning a blind eye towards mental health is not uncommon. Witnessing the need of the hour to establish a holistic education platform that takes an inclusive approach to enlighten the mind of the current generation about the importance of mental health, Montfort College was established in 1995 as a premium institution.
From 1998, it has offered Post Graduate courses in Counselling Psychology and from 2005, it has offered Psychology at the Masters level, both programs affiliated to Bangalore University. With a mission of bringing in counselling training to improve mental health services in India, Montfort College was founded by Rev. Bro. Mathew Panathanath SG who was trained in clinical counselling from De La Salle University in Manila and wanted to promote the concept of holistic psychological counselling along with practice-oriented training in India.
Addressing all aspects of Psychological Studies
Being the very first institution to offer a postgraduate program in counselling psychology in all of India, Montfort College emphasizes in providing value-based education that is contextually relevant and socially inclusive. Affiliated to Bengaluru North University, the college provides students with the support, supervision and prospects that efficiently address issues concerning all aspects of psychological studies. With the motto of `Liberation with Enlightenment', the overall experience at Montfort is an amalgamation of traditional learning methods in a supportive, family-like atmosphere that nurtures not only the academic requirements but personal growth as well.