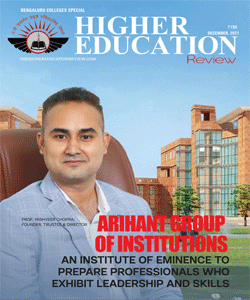 Top 10 Bengaluru Colleges - 2021
Over the last couple of decades, Bangalore has developed into the undoubted education hub of South India. The fact that more and more students from across the country is coming to educational institutions in Bangalore acts as a testament to not only the quality of education offered at these institutes but it also goes to show the appeal Bangalore has on the students as a premium higher education destination. Apart from the quality of education, one facet that helps Bangalore to be a top higher education destination is the thriving economy of the city. More businesses including startups as well as established brands are setting up their businesses in Bangalore and this gives students studying an added advantage to get absorbed into the corporate realm right after their graduation itself. Apart from that the international tie-ups with foreign educational institutions also gives the students an opportunity to experience international education from pioneering educators in a global setting. With that said, as more educational institutions start their operations in Bangalore on a yearly basis, there are some that offer below par education. So, it is important that students choose the best educational institutes to get the desired results.

In order to help the Indian students who are looking for a premier educational institution in Bangalore, we at Higher Education Review magazine are trying to simplify your confusion of selecting the best educational institutions in Bangalore. Our expert panel of researchers has looked into the situation and articulated a list under the name `Top 10 Bengaluru Colleges ­ 2021' which is based on the institutes' qualities, expertise, ranks, facilities and much more. Reviewed and scrutinized by the intellectual individuals of this specific field, the educational institutes mentioned in this list deliver exceptional education along with outstanding infrastructure, top-notch mentoring facilities, and placement opportunities. We hope that this above-mentioned list will help the interested Indian students to choose the best educational institutions in Bengaluru.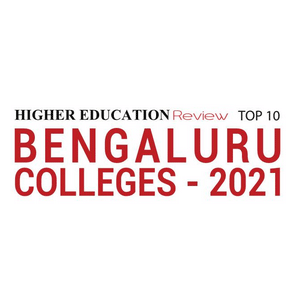 Nominate College/Institute
×
Nominate College/Institute
Our subscribers play a decisive role in finalization of our annual list of "Top 10 Bengaluru Colleges - 2021" by nominating those which have served them with excellence and are praiseworthy. If you feel there is a College/Institute that deserves to be on our annual list, do write to us about them mentioning their value proposition.
Data not inserted