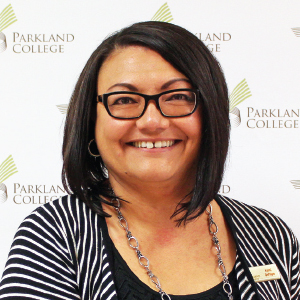 Kami DePape,
VP - Academics at Parkland College
Recognized as an agricultural powerhouse in Canada, Saskatchewan province is also known for being home to people of many faiths, backgrounds, and beliefs. Saskatchewan is a place where communities thrive together and create a welcoming vibe letting the student crowd coming from different corners of the world feel comfortable and acknowledged. Newcomers to the province have an opportunity to maintain their own cultural traditions, as well as participate in new ones and this makes Saskatchewan the desired study hub for international students. Housed over 300 international students from around the world over the past four years and accepted enrollment of 100+ international students for the 2018-19 academic year Parkland College is developing as a mecca for international students.
Reaching to newer heights every year since founding over 45 years ago, the college has transformed into holding partnerships provincially, nationally, and internationally from being a small and local institution. The College has partnered with the province's major universities to deliver degrees directly to its students along with embarking on numerous international projects to share its expertise and provide guidance to colleges and universities in developing nations, including Kenya, Belize, Jamaica, and Tanzania. Vouching for high quality and learner-centric education and training, the College prides on welcoming students from India representing a majority of its international student body besides hosting students from Jamaica, Nigeria, Albania, Ukraine, Nepal, Bangladesh, Mauritius, China, Vietnam, Australia, the Philippines, and Fiji.
Kami DePape, Vice President, Academics at Parkland College says, "We believe in the philosophy of life-long learning and since the inception, the College has been working towards expanding the same philosophy in east-central